Tours from Eilat and Much More
The top tours from Eilat including Eilat snorkeling tours, one day Petra tours. Petra and Wadi Rum 2-Day Tours. Timna Park. Yoga Retreat Red Sea Egypt, Jeep and Adventure tours, Negev Desert Tour. Red Canyon, swimming with dolphins and more.
Single Day Tours from Eilat
How about a full day sailing and snorkeling in the pristine turquoise Red Sea and snorkeling one of the finest remaining Coral reefs in the world.
This is an opportunity to experience one of the most beautiful places in the country as well as making a personal contribution.
An exhilerating desert Jeep tour through the Eilat Mountain Nature Reserve featuring a ride through Solomon's Valley along the ancient Mecca Pilgrim trail. This is a "must do".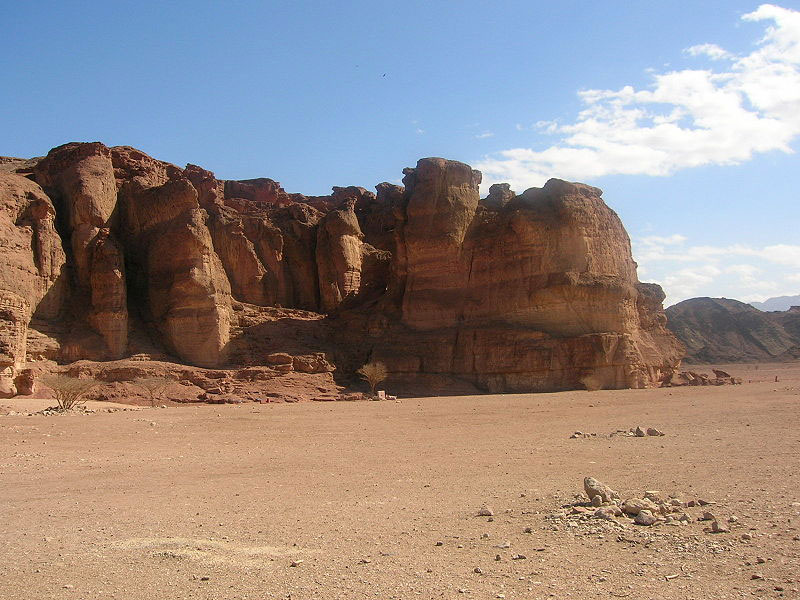 Timna Park Tour from Eilat
The park is considered to be one to top attractions in the Negev with thousands of ancient copper mining shafts throughout, as well as, remains of the smelting furnaces dating back to ancient Imperial Egypt.
Red Mountains to the Red Sea
A single day breathtaking hike thought the Eilat Mountains, climb up Mount Zefahot, incredible views of the Gulf of Aquaba, and a visit to the Red Sea beaches and Coral Reef.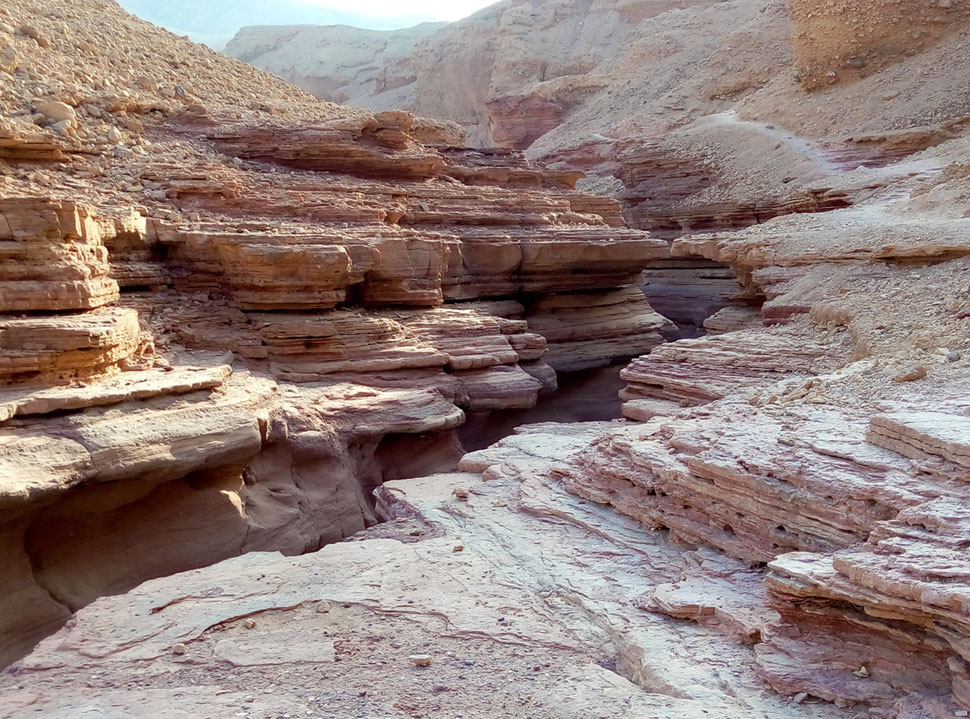 Eilat Canyon Desert and Kibbutz Life
A full day featuring a hike through the walls of the magnificent Red Canyon, taste local desert wines at Kibbutz and winery Neot Semadar, visit the first solar field in Israel and more….
Multi Day Tours from Eilat
3 Day Yoga Retreat at Red Sea Sinai
Come join us living on the beach for an amazing three day Yoga and meditation retreat in the Egyptian Sinai with the crystal clear waters of the Red Sea as your backdrop.
Petra and Wadi Rum 2 Day from Eilat
Petra and Wadi Rum on this two Day all inclusive journey with an overnight stay in a Bedouin camp.
Mount Sinai and Red Sea 3 Day Experience
How would like to unwind on the serene Sinai beaches, hike up Mount Sinai for an incredible sunrise view, tour the St. Catherine Monastery, snorkel over the colorful coral reef, optional jeep adventure in the Negev.
Cairo 2 1/2 Day Tour from Eilat
An amazing tour of Cairo and the famous pyramids, from the mysteries of the Sphinx to the Pyramids. Amazing history and breathtaking sights are offered on this one.
Red Sea and Mount Sinai 2 Day Tour from Eilat
How about a  hike up Mount Sinai for an incredible sunrise and spectacular view and see where Moses received the 10 Commandments, tour the St. Catherine Monastery, and snorkel the most amazing coral reef.