How would you like to spend a day with active elite IDF soldiers in a combat training exercise that includes firing of live ammo from a semi automatic assault weapon and basic training in Israeli born Krav Maga (self defense)….
We did and I can't wait to tell you about it!
First, you have to check out this amazing live video taken with a head mounted GoPro camera.
What is Caliber 3 ..
They are the premier counter terror and security training academy in Israel. Originally, founded by Israeli Defense Forces Col. Sharon Gat (Res.) in 2003, they offer professional training for governments and military worldwide as well as adventure shooting and combat training for tourists and locals like us.
Actually run by active and reserve elite combat soldiers of the IDF, Caliber (קליבר); a term in Hebrew used to describe someone who commands and deserves the highest accolades of honor and respect, was founded and established in memory of Hagai Levy who was killed in action just one week after he returned from a visit to Auschwitz. 
Can't wait to tell you more..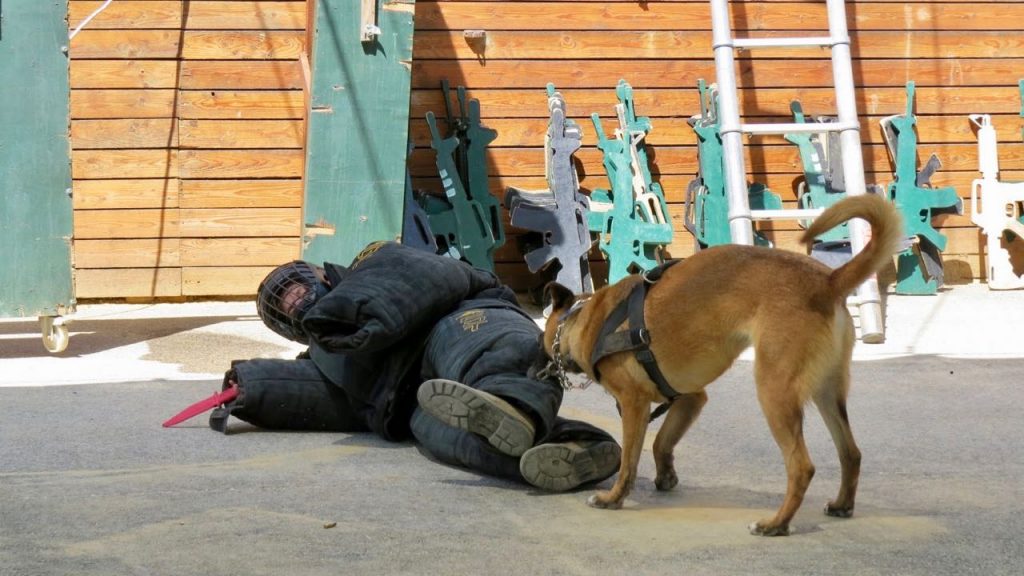 Caliber 3- Its the Real Deal
Why are they the real deal? Simple because they stand for a cause. ..
"For Generations the Jewish People have had to learn to defend themselves"
It is not just target practice or the opportunity to fire a genuine IDF automatic weapon (although that is pretty cool in itself). The professionals at Caliber 3 start their program with an explanation of the importance of a strong military as a deterrent from aggression from any hostile neighbor or terrorist threat both from within Israel or outside.
The Holocaust (Shoah) is referenced in the context of "Never Again". The Israeli people and Eretz Israel must survive in order to ensure the safety of Jews worldwide. Each Israeli soldier puts his life on the line every day to protect you.
Tourist Programs
Shooting Adventure Only (2 Hours) $115 pp. ($90 for children under 18 years)
A tour of Caliber 3's facility
Interacting with Israeli Security professionals
Participating in a live counter-terror demonstration

Shooting  assault and sniper rifles
Competing in a sniper tournament
Experiencing the life of a counter-terror professional
Krav Maga Training (2 hours) $55 pp.
Originally developed in Israel, Krav Maga is a practical form of martial arts and used by security forces in Israel and all over the world.  The Krav Maga methodology emphasizes using your own natural reflexes to protect yourself against armed and unarmed attacks.
In just a few short hours, you will learn practical methods to turn the tables on your aggressor and neutralize them safely and quickly. 
Shooting Adventure and Krav Maga Training (3 hours) $170 pp. ($145 children under 18)
Spend a half day with us and experience both the shooting adventure and Krav Maga, along with lunch and receive a personalized certificate of completion at the end of the program.
Urban Combat Paintball $35 pp. includes 100 paintball pellets
You may have tried paintball before, I guarantee you have never tried this…
Learn close-quarter battle and urban combat techniques in our professional training facility. Taught by some of the leading experts in the field, you will work as a team to protect each other and defend specific objectives. 
Must be at least 12 years to participate. Minimum 10 participants
Very challenging and fun…
IDF Experience Summer Boot Camp 2018 (June 20-July 18th)
If I had to do it over again, I would do this. Just for high school age boys..
"The summer camp gave me and amazing summer with incredible positive life changing experiences"
Basic boot camp training
Sports
Touring
Krav Maga
Shooting Safety Skills
Navigation
First Aid

Survival
Zionism and Jewish History
Hesed Projects
All Kosher meals included
Daily Minyan
Special Shabbat activities
Reserve your spot today. Space is limited..
Top Tips and Recommendations
Confirm your reservation 24-48 hours in advance with the office at 

[email protected]

Plan to arrive at least 15 minutes early 
Set your GPS or Waze to Caliber 3 Gush Etzion ( קליבר 3 גוש עציון)
Sun Protection – hat, sunglasses, sunscreen
Light loose comfortable clothing 
Comfortable shoes with a closed toe (some activities require running)
Lightweight hiking backpack to carry photo equipment, snacks and water if you prefer (Please do not photograph soldiers faces without permission)
Caliber 3 Shooting Adventure