Travel to Israel can offer an exhilarating (and sometimes bumpy) ride, so you'll want to prepare for the adventure of a lifetime!
I have personally made the journey back and forth from the States to Israel more than two dozen times and now live here with my family. Based on my travel experiences and from a local perspective, it is my pleasure to share with you answers to some of the most frequently asked questions (FAQ's) about traveling to Israel. I am confident you will find this information quite relevant and useful. Of course, if there are any that I have missed, please send them to me in the contact form at the bottom of this page and I will be sure to get back to you.
Also see my top Israel Travel tips for my insider recommendations and "secrets" about making the most of your travel experience during your stay.
Travel to Israel – The Top Most Frequently Asked Questions
Visa Requirements
Do I need a Visa to travel to Israel?
Citizens of most Western Countries including the U.S. and Canada only require a current valid passport (at least 6 months before expiration). Some other countries do require a visa. Check with your local Passport Agency.
Healthcare and Vaccination Requirements for Travel to Israel
Do I need to receive any special vaccinations in order to travel to Israel and what about travel insurance?
No, absolutely not. Israel has a medical system and level of hygiene on par with the most advanced western countries globally and their healthcare is actually considered one of the most advanced in the world. See Israeli Technology for more.  I recommend purchasing travel insurance because your local insurance coverage does not apply when traveling outside of your home country. TEVA is an Israel pharmaceutical company known around the world.
Is it SAFE to travel to Israel?
I wish I had a dollar or even a shekel for every time I have been asked this question. The simple answer is Yes absolutely! In fact Israel's violent crime rate is much lower than many Western countries and certainly is safer to travel to than many large American cities. The American Constitution's 2nd Amendment, Right to Bear Arms, does not apply here and the general public cannot buy or carry arms. Only soldiers and security personal may carry weapons.
Do I need an adapter for my electrical appliances and electronics?
Israel's electrical current is 220 V AC 50 Hz. which is the similar to most European countries with the exception of North America. Converters are easy to find and devices with switchable power supplies such as cell phones and laptops are easily adaptable. I do not recommend bringing hair dryers and electric shavers because most hotels supply these anyway.
Can I use my cell phone in Israel and is Internet access readily available?
You can either purchase an overseas calling package from your existing cell phone provider or rent a cell phone in Israel. Check out my page at Cell phone rental in Israel for my top recommendations. Israel is very WiFi friendly and you will find free internet access most everywhere you go.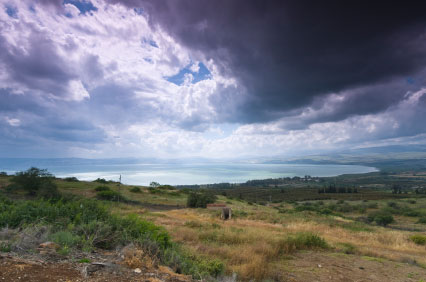 What is the weather like in Israel and what are the best times to visit?
Long, hot and dry summers and a relatively short rainy winter season. See more at Israel weather. March-April around Passover offers the mildest temperatures with the least likelihood for rain.
What is the local currency and the best way to pay. Also, how about sales tax or VAT?
The New Israeli Shekel (NIS) is the local currency. I recommend you change your money at a the post office in Israel for the best exchange rates without commission. Major credit, debit and bank cards can also be used easily. Regarding local sales taxes, they are included in the sales price on almost all products. If you carry a foreign passport, you can receive a VAT refund at the airport for any purchase over 400 NIS when departing Israel.
Where do I even start – private guide, group tours, on my own and how?
Before you buy your tickets, this is the first and most crucial part of planning your trip. Based on my experience, I strongly recommend an organized tour for your first few visits to the country.
See more at Israel Tours.
Getting There – The Best Flights for my Travel to Israel
How can I find the best deals on flights to Israel?
Flying to Israel is not cheap so doing your research is really important. I have made the trip at least two dozen times and have done the work for you. See Cheap Flights to Israel. FYI – Ben Gurion is the only international airport and is located near Tel Aviv.
What am I allowed to bring into the country without declaration?
There is a two lane system after luggage retrieval. Green lane meaning you have nothing to declare and red for declaration. Please see Customs declaration for what is allowed into the country without declaration. Anything in excess or not stated here must be declared. Be careful here as the fines are harsh for anyone not abiding by these rules. If you are not sure, please check.
Traveling to Other Countries on your Trip to Israel
Can I travel to Jordan, Egypt or the West Bank or other Arab countries during my travel to Israel?
Israeli immigration no longer stamps your passport so you can actually travel to many neighboring countries that do not recognize Israel. Jordan and Egypt are easily accessible and even some parts of the West Bank.
What are the recommended ways to get to and from the airport and travel within the country?
Simple – If you are on a group tour, they will make all of the arrangements for you. Otherwise, I recommend renting a car in advance. It is quite simple but make sure you see my top recommendations for Israel car rentals first. The public transportation in Israel is also excellent.
Geography and Distances between Major Cities
Where are most of the major cities located and the relative distances between them?
Israel is a relatively small place and most major cities like Tel Aviv and Jerusalem are within an hour's drive from one another. You can get most anywhere in the country in less than two hours. Eilat, at the tip of the Negev desert, would be the exception of course but I recommend flying there.
Culture and Religious Customs
What are the primary cultural differences and religious customs that I need to be aware of on my trip?
The observance of Shabbat from sundown on Friday to sundown on Saturday is the major one. All government offices are closed as well as most businesses and restaurants. Any restaurant that is open on Shabbat is not considered Kosher. The dress is casual but ladies will need to cover up when visiting religious sites. See more at Israel Culture.
I hope you will find my advice valuable and I wish you a pleasant journey.
More about Israel Travel Secrets.
Tehanu ! (Enjoy in Hebrew)
Bruce