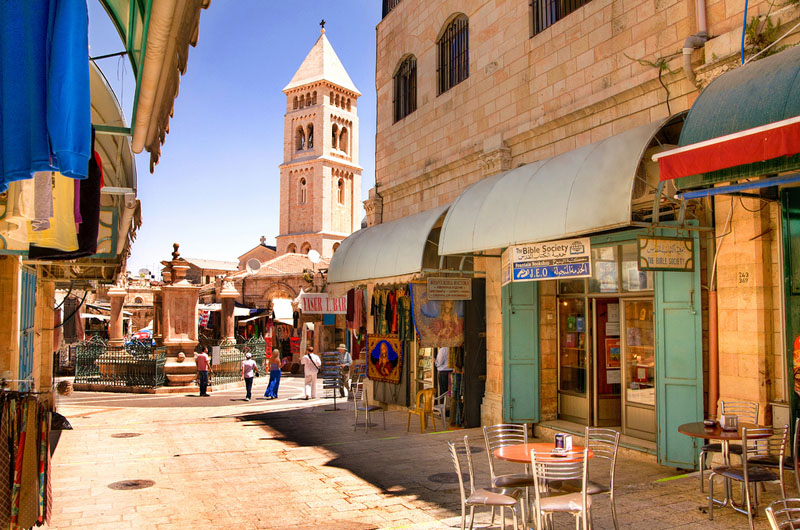 Jerusalem offers endless activities from Jewish Heritage tours to Christian tours and much more.
read more
This special tour will focus on Christmas and the traditions of the Christian Quarter in Jerusalem.
Our unique Jerusalem Dual Narrative Tour exposes the complex history and current reality of one of the most celebrated and controversial cities in the world.
The holiest city in the World in a day. Discover the ancient city of Jerusalem, its complex history in this single day journey.
You'll be amazed how many fabulous pubs there are in Jerusalem. Don't miss this great pub crawl.
A single day tour that will take you through the fascinating 5000 year history of the Holiest City in the world.
Explore this amazing Jerusalem treasure which is sacred to Christians and Jews alike.
A tasty evening preparing Humus with locals and other vegetarian Middle Eastern specialties. 
Experience Jerusalem on two wheels exploring the most amazing sights and panoramic viewpoints.
Jerusalem's famous landmark, the Mahane Yehuda market. Experience the sights, sounds, and especially the tastes in a one day experience.
Experience Shabbat in the Holy City as thousands of people gather in the city for prayer and ritual and experience the indescribable atmosphere.
Enter and learn about the interesting world of the ultra-orthodox Jews of Jerusalem.
An authentic live combat and shooting adventure on your next visit to Israel. It's the real deal…
read more
Israel is such a diverse country in so many ways. Lisa and I have taken literally hundreds of trips from the Desert to the mountains and of course the crystal clear waters of the Mediterranean. There are endless things to see and do appropriate for every member of the family. More about Israel Day Tours from Israel Travel Secrets. Amazing Jerusalem Tours Lisa & Bruce