Area:
Difficulty:
Recommended Season:

Type of Hike:
Estimated Time:
Zichron Yaakov
Easy
All year round
Family Day Trip (wine tasting 18+)
All Day
Ramat Hanadiv: An expansive nature park and meticulously cultivated gardens covering about 1160 acres situated between Zichron Yaakov and Binyamina. Originally owned by Baron De Rothschild, these memorial gardens stand as a living memorial to him operating for the benefit of everyone to visit and enjoy. Admission is free!
Carmel Winery: The largest winery in Israel producing in excess of 15 million bottles a year. They have wineries and vineyards all over the country from North to South. Founded by Baron D. Rothschild in the 19th century, Carmel offers a wonderful Israel wine tour of their winery. Be sure to make reservations ahead of time with Valerie at +972 4 639 1788 or [email protected].
Just a few minutes drive from Ramat Hanadiv, the tour starts at the beautiful Carmel wine shop located just across the street from the wine factory. Karin was our guide and she was wonderful and very knowledgeable. She began with the history of the winery, then on to a basic lesson in winemaking: what makes a good wine, the significance of the climate and the type of grapes that can grow in a particular region of the country.
By the way, do you know what makes a wine Kosher? Well, ask her on your next visit! I was surprised at her response, and you may be too. From the winery, we proceeded to the winemaking facility across the street. We saw huge stainless steel vats and authentic oak barrels where the wine is produced and stored. In addition, we saw a very interesting short film about the history of the winery in addition to the culture of Kosher wine making.
The tour concluded with a wine tasting and further discussion on how to identify a quality wine not just by its taste but also its aroma in the glass. The tour was quite interesting and informative and provided me with a much greater appreciation and respect for how the grapes are cultivated and transformed into a fine wine. It requires a tremendous amount of work and dedication; A true labor of love!
Zichron Yaakov – A Special Place
Lunch at Manuellas: A wonderful Italian restaurant located just off the Midrehov (Pedestrian Street in Zichron Yaakov). They feature delicious handmade pasta dishes with truly tasty and unique antipasta and fresh cut vegetable salads along with homemade focaccia bread. I ordered the Pasta Melanzana with a tomato based sauce, eggplant, and basil. It was amazing! Lucky for us, the weather permitted outdoor dining under the pergola. The prices were quite reasonable for the quality of the food and the service was excellent. There is no shortage of restaurants in beautiful town but this is one that I will definitely come back to.
See this review of Manuellas.
A stroll the pedestrian walkway (Midrehov) in Zichron Yaakov is truly special. It's like a quaint Tuscan village complete with outdoor restaurants, boutique clothing shops, cafes, and of course art and specialty shops.
Even after living in Israel for a few years, I continue to find new places to shop and dine, so the area is always refreshing and new for me.
On our last outing, we discovered a relatively new Chocolate store called Xocoatl. They actually make their own chocolate from the Cocoa bean. The owner, Justin, is American and offers tours and workshops on making chocolate from the bean in the back of his store; definitely worth it if you love chocolate!
If chocolate is not your thing, you can simply stroll down the Midrehov and check out the many shops along the way. Most are now open on Shabbat.
If you are a coffee lover, I recommend HaDubim (The Bears). They are specialists in coffee and luscious homemade desserts. The owner Avi, actually studied the art of coffee making and buys only premium coffee beans from Italy. Try the Cafe Afuch (like a Latte' in America).
See our Wine Tasting Tours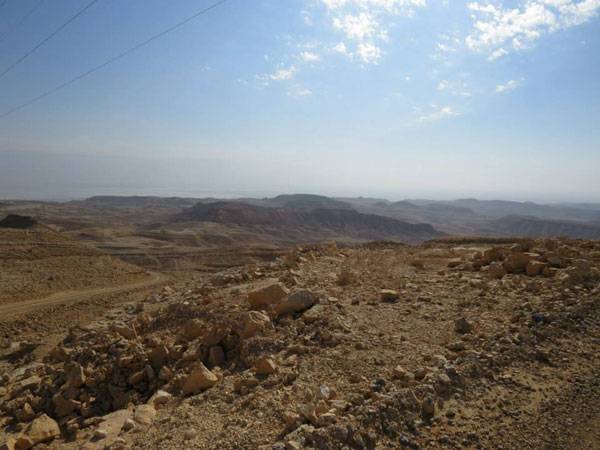 Top guided tours in Israel to Jerusalem, Dead Sea, Masada and more for the lowest price.
read more
A closer look and taste of genuine Israeli wines and the secret behind their world class success…
read more
Additional Information
Getting to Zichron Yaakhov 
Easily accessible from Route 2 North or South, simply exit at the Zichron Yaakhov, then head east on Route 70 and follow the signs.
Book  your Ramat Hanadiv, Carmel Winery and Zichron Tour with a Private Guide
Israel Day Trips With A Private Guide