Tiberias Israel is considered to be one of the four holiest cities in Israel and a truly excellent holiday resort for the entire family. Interestingly enough, it is the lowest city in Israel at 200 meters (over 600 feet) below sea level. While the Dead Sea is the lowest place on Earth, it is not a city.
Tiberias Israel Offers it All
Named after Tiberius Caesar, this amazing city is located in the Lower Galil just west of the Kinneret or Sea of Galilee. I have been there several times, but have still not experienced a fraction of what this city has to offer. You'll find something for every member of the family, whether you're looking for nature, history, quiet relaxation, exhilarating water sports or a boat ride on the lake – Tiberia offers it all.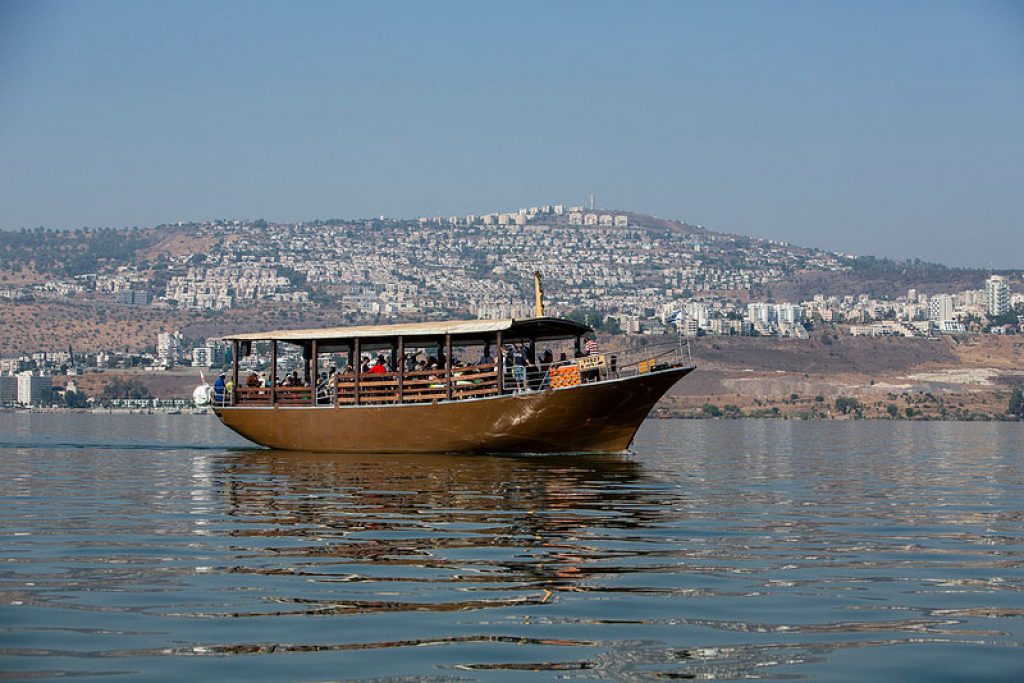 Top Destination: For thousands of years, Tiberias has historically been known for its natural hot springs which are believed to cure skin and other health ailments. One of my favorite destinations when traveling to this area is the Hamat Gader springs located in the Southern Golan Heights near the Jordan border. In fact the Romans selected this site to build the second largest bath complex in the entire Roman Empire. Currently it is a very popular site in Israel, with:
Thermo-mineral water pools & baths that are fed by hot (over 100 degrees F.) water that emerges from the depths of the earth and circulates naturally every few hours.
An amazing crocodile farm with over 120 crocs from all over the world.
An exotic animal exhibit with demonstrations and shows narrated by experienced guides.
Excellent Food: An exotic Thai restaurant overlooking the central bath complex as well as a country style restaurant.
The city offers 30 hotels including luxury accommodations alongside bed and breakfasts and youth hostels. There is an amazing boardwalk that stretches from the Old City and promenade all the way downtown. It is lined with restaurants, cafes, bars, ice cream shops, and other shops. In the summertime especially, this area is more crowded and features contemporary music playing in the background. Close to the main boardwalk, horse-drawn carriages stand ready to offer you a slightly different tour of the city.
Top Tips! Be prepared for the heat in the summer months. Temperatures can reach near 100 degrees F. with high humidity. I remember one trip in July a few years ago, I stayed in the hotel room or the pool during the mid-day and went out on the boardwalk in the evenings .
More about Northern Israel from Israel Travel Secrets.
Enjoy your time in Tiberias
Lisa