The Sarona Market in Tel Aviv is Israel's largest indoor culinary market offering over 91 of the finest shops and restaurants. For foodies it is a must on your next visit to Israel. 
But there is so much more, the entire village complex, a transformed Templar settlement that has become the newest and freshest happening right in the center of the city. 
But first, you have to check out this amazing live GoPro video footage of my recent visit….
Enjoy!
The village is a perfect combination of old and new. Merging a Templar settlement with its original 37 buildings into a cultural, leisure and shopping complex right in the center of the City and walking distance to the Azrielli Tower and train station. The renewed colony boasts a fantastic urban park along with elegant cafes, the finest restaurants, art galleries and an assortment of specialty shops.
The entire area is a peaceful space featuring lush lawns and ficus trees. There are very nicely paved paths to navigate your way.
During the day, the area is magnificent but at night it really comes alive.
The Marketplace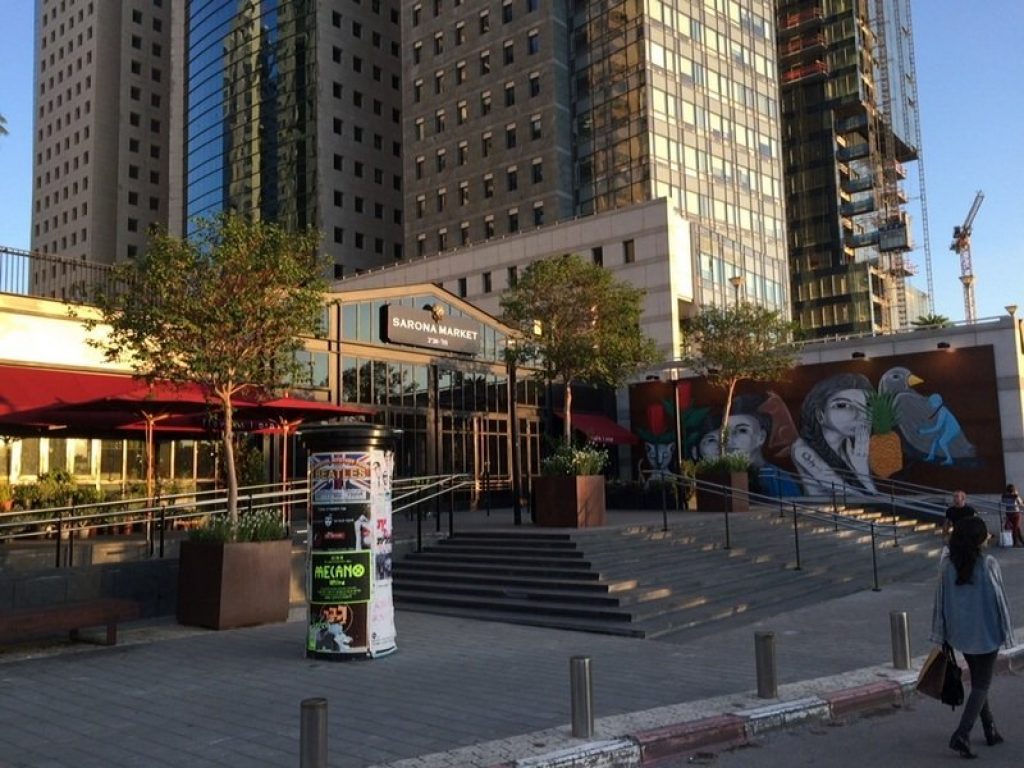 So Many Wonderful Choices
As soon as you enter the market, the smells and atmosphere will engulf your senses.
You will find here in the market anything your culinary heart desires.
Fresh local fish and seafood from the Mediterranean and Atlantic Ocean
Italian wines and balsamic vinegar
Imported cheeses from all over the world
French Champagne
Aromatic and unique spices from the Far East
Fresh local fruits and vegetables
Local wines and spirits
Local chocolates and pastries
The market offers a culinary center all under one roof offering the best food and selection of wine and spirits both locally and world wide.
Specialty Shops – The Finest from Israel and All Over the World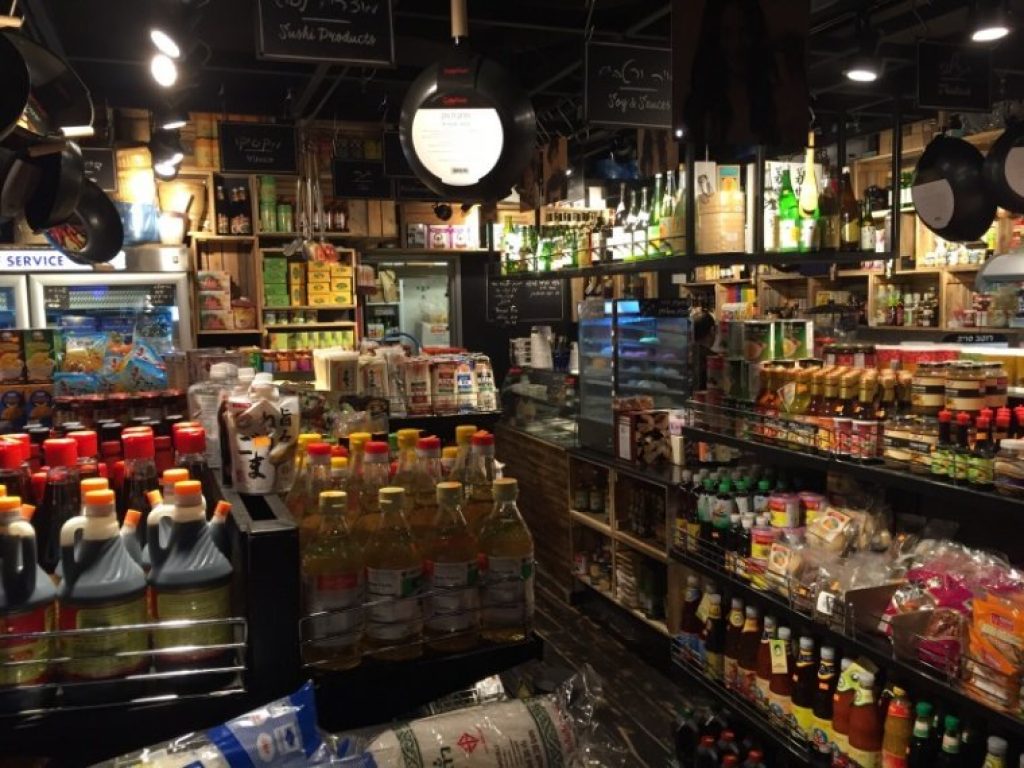 I recently spent an afternoon there with my family and it was absolutely wonderful. We decided to eat in the market at an Asian and Sushi restaurant. The food was just amazing. Then, I recommend a stroll through through the village and enjoy the many specialty shops it has to offer. If it is your first time visiting the area, I recommend a free walking tour offered by the local municipality.
More about Israeli food from Israel Travel Secrets.
Enjoy eating at the market.
Bruce