Mount Carmel Israel (Har HaCarmel in Hebrew) is a coastal mountain range bordered on the South by my hometown of Zichron Yaakov, to the southeast by Yokneam, and to the northwest by Haifa and the Mediterranean Sea. The mountain range is about 4-5 miles wide and 24 miles long, with a gradual slope on the Southwestern side and a steep ridge on the Northeast.
Top Things to See and Do in Mount Carmel Israel
The southwestern Mt. Carmel Israel region is especially lush with all types of vegetation including various types of oak, pine, olive, and laurel trees that are very unique to this area. This part of the mountain range is known as the Carmel forests, and is a great area for hiking and outdoor activities. From the Zichron and Binyamina area, drive just a few short kilometers and you find yourself in a totally different world.
Daliyat El Carmel: A unique Druze village high in the Carmel mountains. I have visited there many times and never tire of this place. There are dozens of stores, restaurants, and the main feature is an outdoor market (Shuk) on Saturdays. You can find some amazing bargains there, not to mention an authentic Mideastern shopping experience. The atmosphere is unique and full of energy, and the local Druze villagers are very hospitable.
Ofer Forest (Ya' ar Ofer in Hebrew)- Beautiful lush scenery with fantastic hiking, biking, and running trails. I have biked there many times. I especially prefer this area in the summer as the trees shield you from the direct sun and high heat.
'Hai-Bar' in Mt. Carmel – a wildlife reserve where animals and birds are protected from extinction. They receive care from the Nature and National Parks Protection Authority and are released into the wild.
Ein Hod – an artist village located on the western edge of the Carmel. I am sure you haven't seen anything like it anywhere else. I remain in awe of this place. You can visit countless art galleries and meet the artists in their studios. Most of them actually live there. There are restaurants and cafes scattered throughout with numerous tasty offerings.
Carmel View (Nof Carmel in Hebrew) – A 17 Kilometer (11.4 mile) biking and hiking trail with amazing views. Moderate difficulty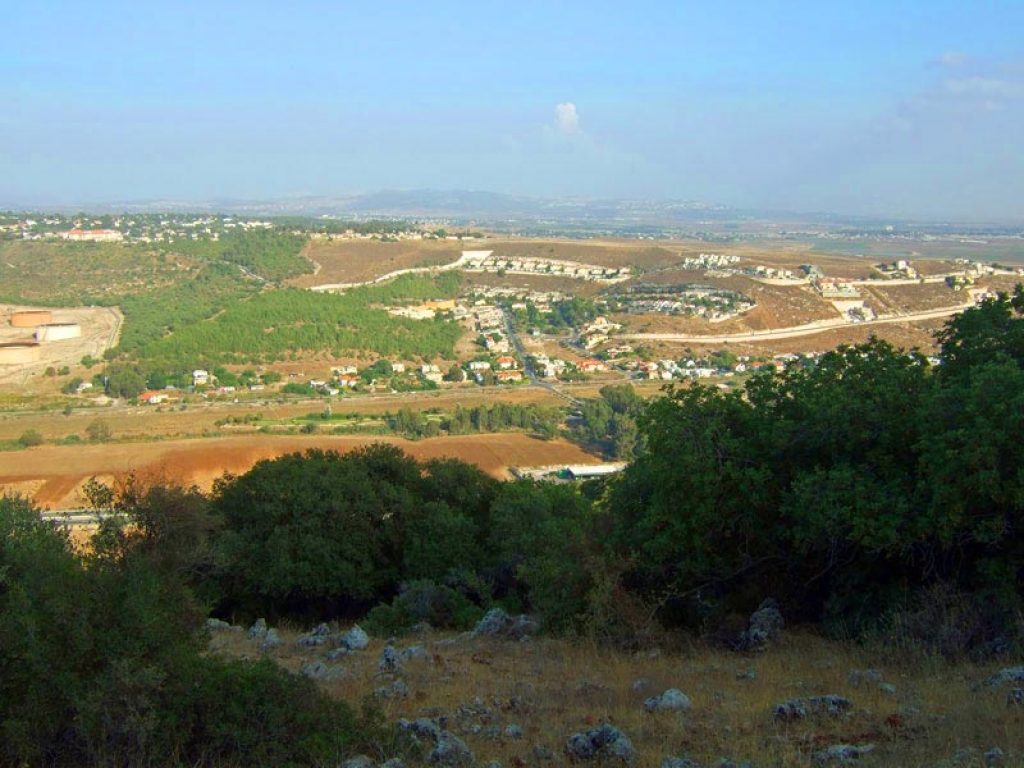 Interesting Fact: The Nature Reserve of Mt. Carmel Israel – This is one of the largest nature reserves in the entire country accounting for 80 Dunam (20 Acres). For Israel, that is a huge area.
Great Places to Stay: Stay at one of our featured Bed and Breakfasts in Zichron Yaacov, Binyamina or Kibbutz Nahsholim. You can use this as your home base and make day trips to the Carmel region, Galil, and the Golan Heights.
Mount Carmel Israel Top Tip:
As with any nature trip and tour that require physical exertion, use common sense and wear comfortable clothes and shoes, sunglasses, and a hat. Also don't forget to always carry with you at least 2 Liters (1/2 gallon) of water. Be aware of sundown as these are remote areas and will become very hard to navigate during the late hours.
More about Haifa from Israel Travel Secrets.
Enjoy beautiful Haifa
Bruce