I still remember my first visit to Mitzpe Ramon. We were on our way south to Eilat and we stopped at the Ramon visitor center to take a break from driving. "Mitzpe" Ramon (literally meaning Ramon observation point) sits on the northern cliff of the Ramon crater (makhtesh Ramon in Hebrew) providing breathtaking views of the crater; the largest in the world at over 400 meters deep(over 4 football fields), 40 km (24 miles) long and 9 km(5.5 miles) wide. My first impression of this massive depression in the Earth is that some huge meteor impacted at some point in history. However, I learned that actually the crater is the result of millions of years of water erosion and climate change beginning from a time when oceans covered the now desert area.
Mizpe Ramon, located south of Beersheba and Sde Boker, historically was just a stopping point when traveling into and out of the Negev Desert. However, today the crater and surrounding area form the largest National park in Israel called the Ramon Nature reserve. The area remains a perfect stop off and northern gateway to the Negev, but now with the recent expansion of the visitor center and the many things to see and do in and around the crater; it has become a destination in and of itself. The visitor center alone can provide a full day stopover as it hosts beautiful displays at the entrance that offer a window into the geology, vegetation, distinct animal life, and geography of this region. At the rear of the visitor center is a breathtaking view of the makhtesh through a huge display window. You can also choose to view outside from the rooftop or adjacent restaurant.
Top Tip: Take the time to enjoy the breathtaking view from the outdoor patio at the restaurant while enjoying a meal or snack
Mitzpe Ramon – What to Do
There are endless hiking and biking trails, as well as guided jeep tours for the whole jeep tours. All of the trails are circular routes and suitable for all members family. You can also enter the crater with the your car (4 wheel drive recommended or something with a high chassis), and view the many sites within the crater. Full color information booklets in Hebrew and English can be found at the visitor center.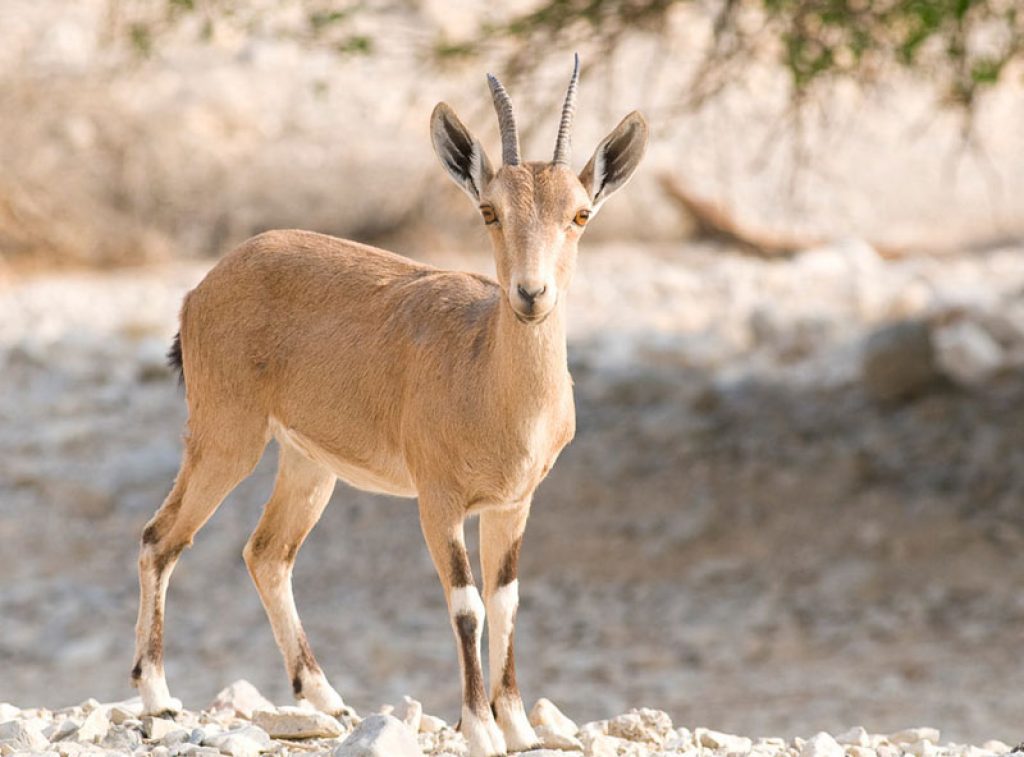 Bio Ramon is just adjacent to the visitor center offering a peek at the unique habitat of the region's wildlife in their natural desert surroundings. Here you will find over 40 different species of ibex, snakes, rodents, porcupines, scorpions, turtles, and other local creatures. For many more of my top tips and recommendations for things to do in the Negev along with the best places to stay.
More about the Negev Desert from Israel Travel Secrets.
Have a nice visit (Bikur Naim)
Bruce