So what is all the hype about Dead Sea skin products? 
Frankly, I asked myself the same question not so long ago. I, like many, had my doubts. However, after numerous visits to the Dead Sea, I now understand that there is something truly magical happening there. The unique combination of the the Dead Sea Minerals and salts in the water combined with the sun, elevation, and bromide enriched air provide the amazing health and healing benefits of the region.
In fact, as you descend into the Dead Sea valley, it feels like a giant natural health spa. Ein Gedi and Ein Bokek in the northern part of the dead sea are primarily for the tourists with numerous spas and hotels, while the southern region is where the majority of the dead sea product are derived for industry. Most Dead sea skin products are actually come from the black mud of the sea bed and salts from the region.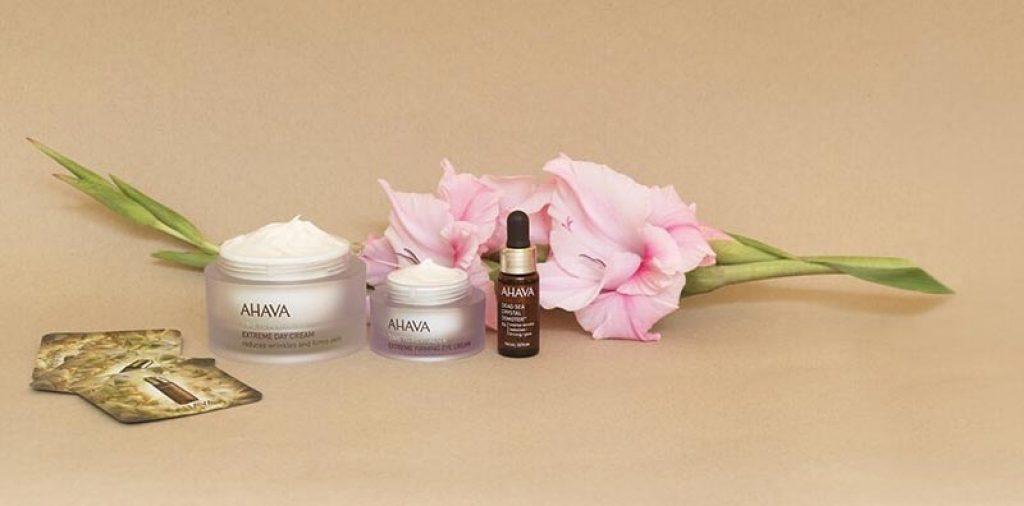 The Secret Behind Authentic Dead Sea Skin Products
Scientists and medical professionals have not yet identified a precise scientific explanation for the unique health benefits derived from this region but a substantial amount of research is being performed currently to uncover the mysterious phenomenon.
That is why millions flock to the area, not just because it is a cool place to visit, but to cure a wide variety of health and skin problems. In fact the Dead Sea was actually recently nominated to be the 8th wonder of the World. I highly recommend a visit. In fact, we have a perfect day trip for you on your next trip to Israel.
If a trip to the Dead Sea is not in your immediate future, then I have good news for you.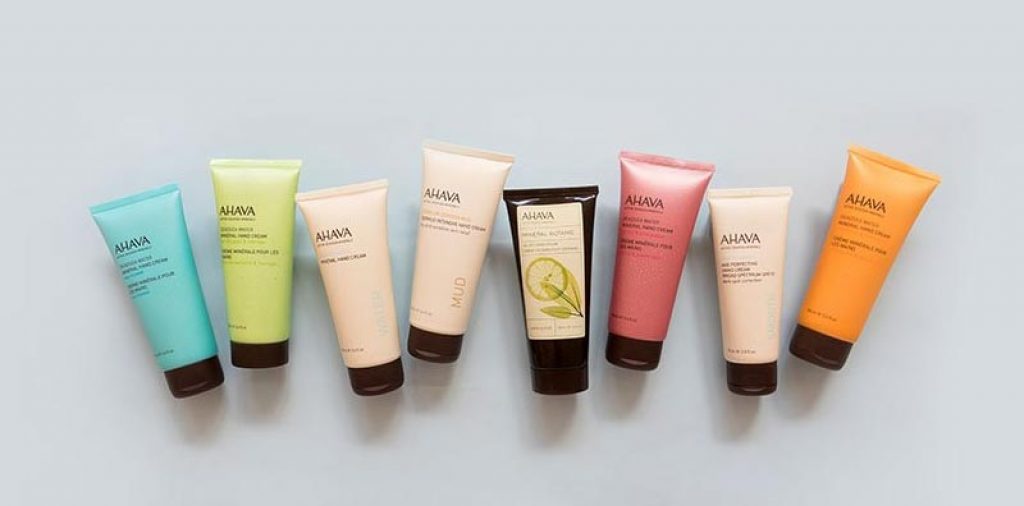 You can actually buy an assortment of authentic Dead Sea products from home. I am going to give you my top recommendations. You may have seen some of these products sold in small kiosks in your local mall. An assortment of facial masks, scrubs, nail polish and creams sold commonly by young Israelis here visiting.
So, how do you know the true authentic products from the cheap imitations. You don't; that is where I come in. I have researched many products on multiple websites. Let me give you my top recommendations on the best deals for the highest quality Dead sea product available anywhere.
Bring the magic of the Dead Sea as a gift to that special person in your life! Attractively wrapped, these products will enhance beauty and well being. There is a:
Fragrant hand cream. Its Dead Sea minerals nourish, soften and smooth
Quality foot cream whose Dead Sea minerals impart a glowing sense of well-being
AHAVA offers this highly concentrated anti-wrinkle night treatment oil. It contains rich minerals from the Dead Sea. It works whilst you sleep, smoothing away wrinkles and keeping your skin firm and soft.
Approved for sensitive skin. Allergy Tested. Paraben free.
This innovative, ultra-replenishing day cream and melting rich night cream elevates sagging skin and refines facial contours. Deep wrinkles begin to fade and youthful radiance returns. Clinically approved UVA, UVB and ex-vivo measured Infra Red protection is achieved with our SPF 20 Broad Spectrum coverage.